Artificial Intelligence (AI), at its full potential, can help solve the world's most significant challenges. Its promises to synthesize, analyze, detect patterns, develop insights, and determine predictions across various dimensions, beyond human capacity is what truly makes us marvel at its constructs. The idea that AI can apply across all industries ranging from health to supply chain further endorses its rising endearment. However, before the world can progress from machine learning into deep learning, it will only prove useful if the foundation already embeds the core blocks required in its current infrastructures and system architectures.
Why is AI relevant to the maritime and container industry?
Nations worldwide have now entered a low-growth economic reality, and the impacts of the worldwide pandemic that were not immediately obvious are now gradually coming to light. While some shipping liners and ports have projected a positive Q1, the epidemic has declared a pandemic in March. Consequently, reports generated for January to March are not accurate indicators, and we are likely to foresee a stark change in results for Q2.
Global trade relationships have had to readjust and implement new reforms to respond to the dwindling supply as crucial players of the supply chain have had to disconnect since the financial burden is too much to bear. Blank sailings, low cargo volumes, and a stark drop in consumer demand are a few of the many impacts ensued from the pandemic. Port authorities overwhelmed at the limited resources on-hand and forced to navigate through such unprecedented events have called for an imminent introduction of technologies like AI.
How can AI help achieve goals and visions?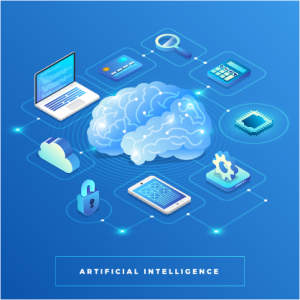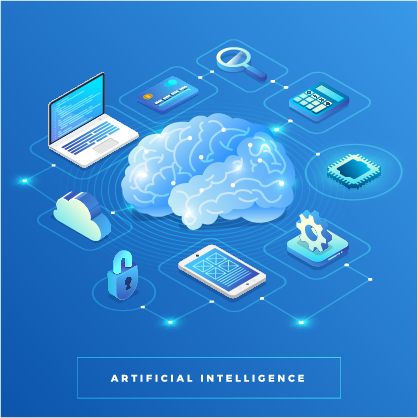 AI may well be our savior, guiding us to answers we have been struggling to construe. Gathering data is an easy task; it is making sense of the masses of data that proves to be a challenge. Now that the world is adopting a more liberal approach towards technology, AI is gradually gaining traction and will soon deploy more intelligent integrated tools that combat problematic areas within operations. The availability in computational power doubling every three and a half months allows software providers to expand on AI applications and close the gap to achieving deep learning.
Port and terminal operators can heighten operational visibility by introducing predictive analytics. It is a subset of AI that resonates with machine learning and contributes significant value to TOS operators by determining the possible scenarios when dealing with bottlenecks and supposes the best alternative while factoring in specified parameters. Processing the data, then learning, and devising predictions at a magnitude and detail level impossible for an individual human to comprehend, inherently achieves optimization in operations, processes, and resources – something all ports and terminals desperately need in this time of uncertainty.
AI capacity broadens from its ability to draw on a substantial database of scenarios instantly, develop responses to questions, and devise a decision or device that can challenge a way that a human cannot. Its ability to naturally learn from previous answers, and continually improve its learning approach to meet requirements, further reinforces the power of AI. If this is the beginning of AI, imagine the possibilities as it progresses…