THE MOST
ADVANCED
INNOVATIVE
RELIABLE
SISTEMA OPERATIVO DEL TERMINAL
Las terminales son los motores críticos de la cadena de suministro global que sostiene la economía de un país. La importancia de las terminales en el proceso de globalización es cada vez mayor, lo que plantea la necesidad de que las terminales apliquen una solución fiable que funcione con una productividad y eficiencia óptimas. La solución TOPS de RBS es el subproducto de décadas de experiencias de primera mano en instalaciones de éxito en todo el mundo y de los conocimientos adquiridos en el sector de la manipulación de contenedores. Esta solución probada incorpora una combinación de la última tecnología de vanguardia y servicios de primera calidad que optimizan todas las operaciones de la terminal.
The foundation system is available as part of the TOPS Expert Cloud and TOPS Expert Enterprise package. This system will provide terminals with the possibility to automatically receive and manually manipulate information.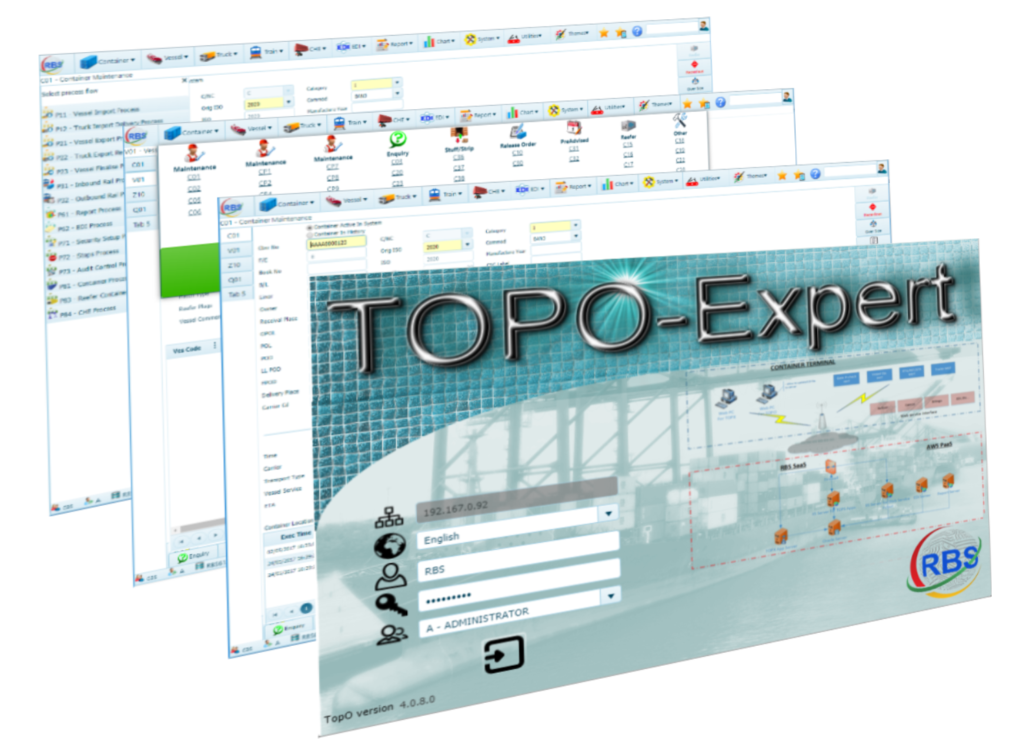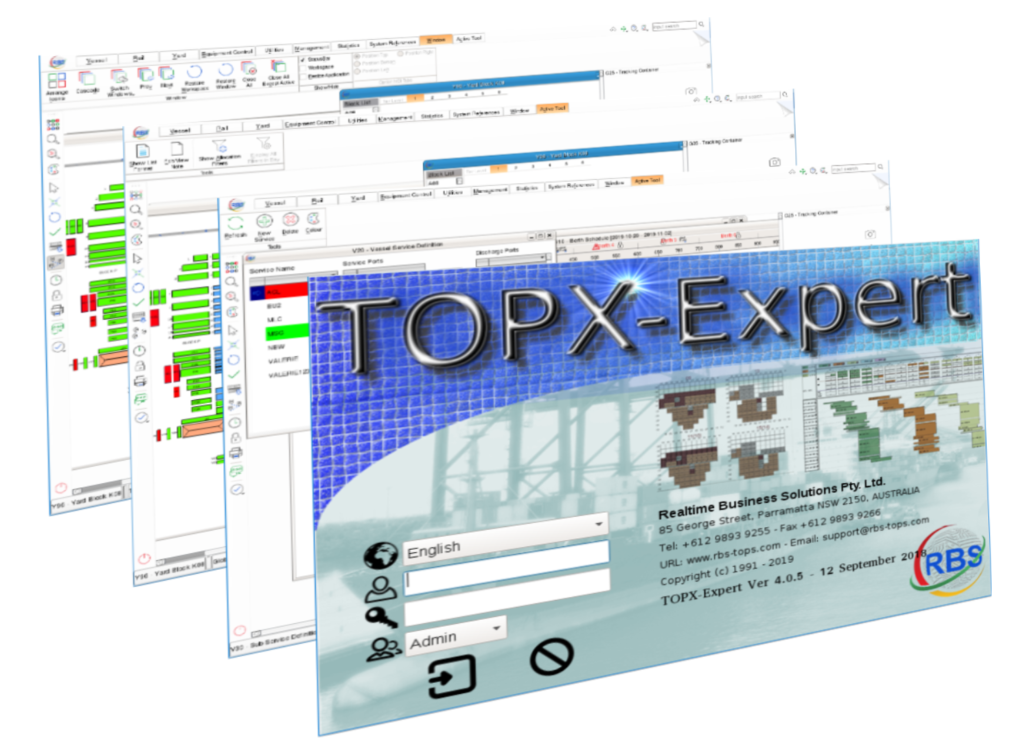 TOPX is the only real-time graphical container planning, monitoring, and control system available on the market and has completely transcended all limitations by offering all its functionalities in the cloud.
El panel de control TOPS KPI es una herramienta de gestión remota y de análisis y extracción de datos. Permite a la dirección de la terminal analizar el rendimiento actual de su terminal en cualquier momento y en tiempo real y ver también su rendimiento pasado.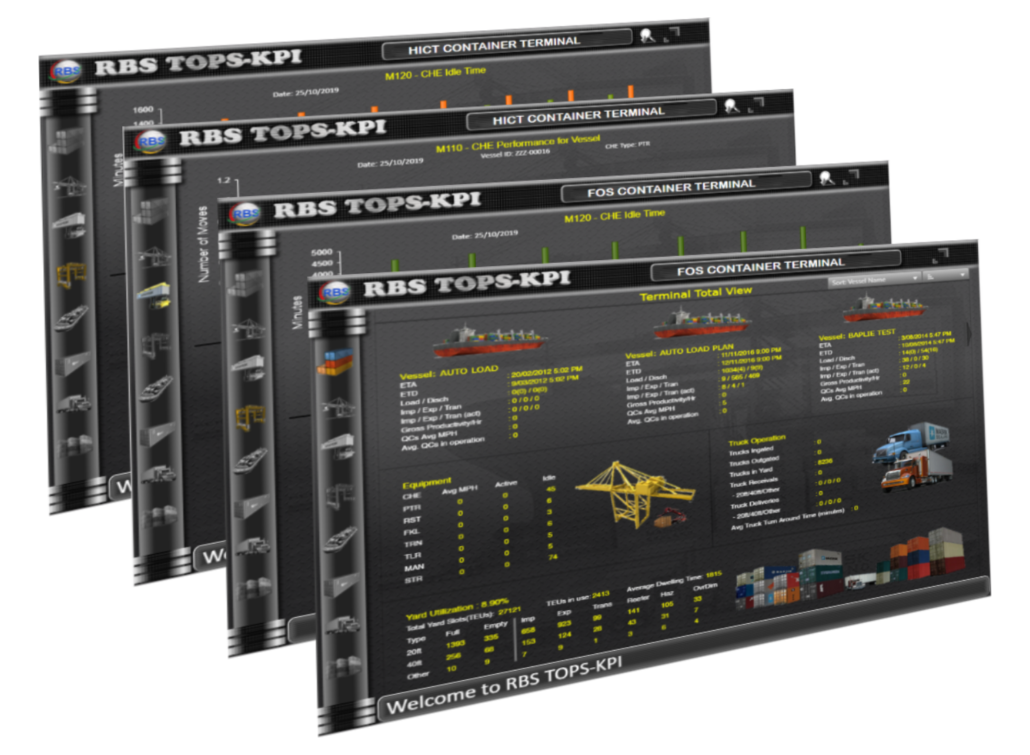 YOUR SUCCESS, OUR COMMITMENT
RBS ensures that all their customers are top priority which includes being provisioned with premium services and covering all types of needs. Scroll through to see the range of services offered but click read more for details on each service.