THE MOST
ADVANCED
INNOVATIVE
RELIABLE
TERMINAL OPERATING SYSTEM
Terminals are the critical drivers in the global supply chain sustaining a country's economy. There is an increasing importance of terminals in the process of globalization, proposing the need for terminals to implement a reliable solution that operates at optimal productivity and efficiency. RBS TOPS solution is the by-product of decades of first-hand experiences in successful worldwide installations and knowledge garnered from the Container Handling Industry. This proven solution incorporates a combination of the latest cutting-edge technology and premium services that optimize all terminal operations.
The foundation system is available as part of the TOPS Expert Cloud and TOPS Expert Enterprise package. This system will provide terminals with the possibility to automatically receive and manually manipulate information.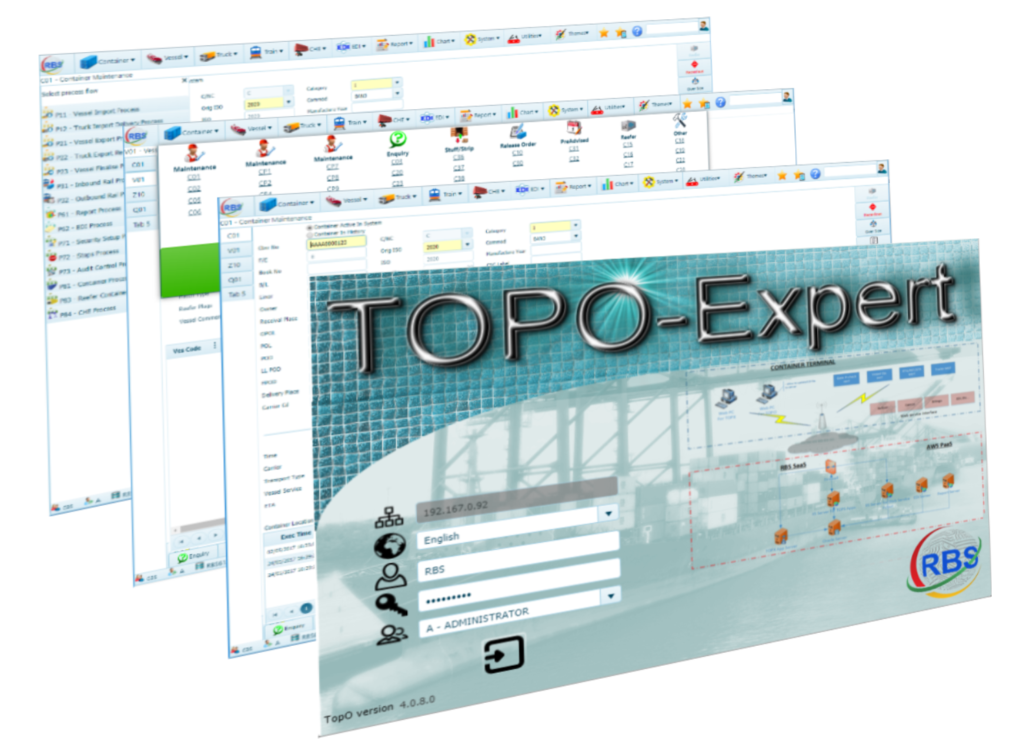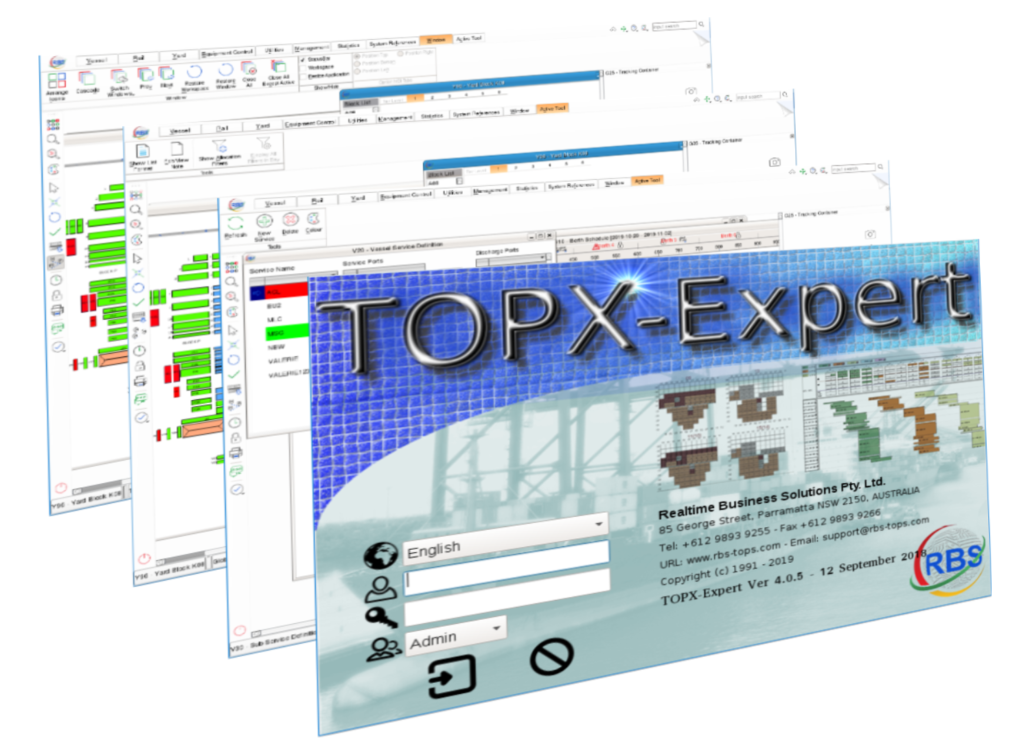 TOPX is the only real-time graphical container planning, monitoring, and control system available on the market and has completely transcended all limitations by offering all its functionalities in the cloud.
TOPS KPI dashboard is a remote management and data analysis and mining tool. It allows the terminal management to analyze the current performance of their terminal at any time and in real-time and to also view their past performance.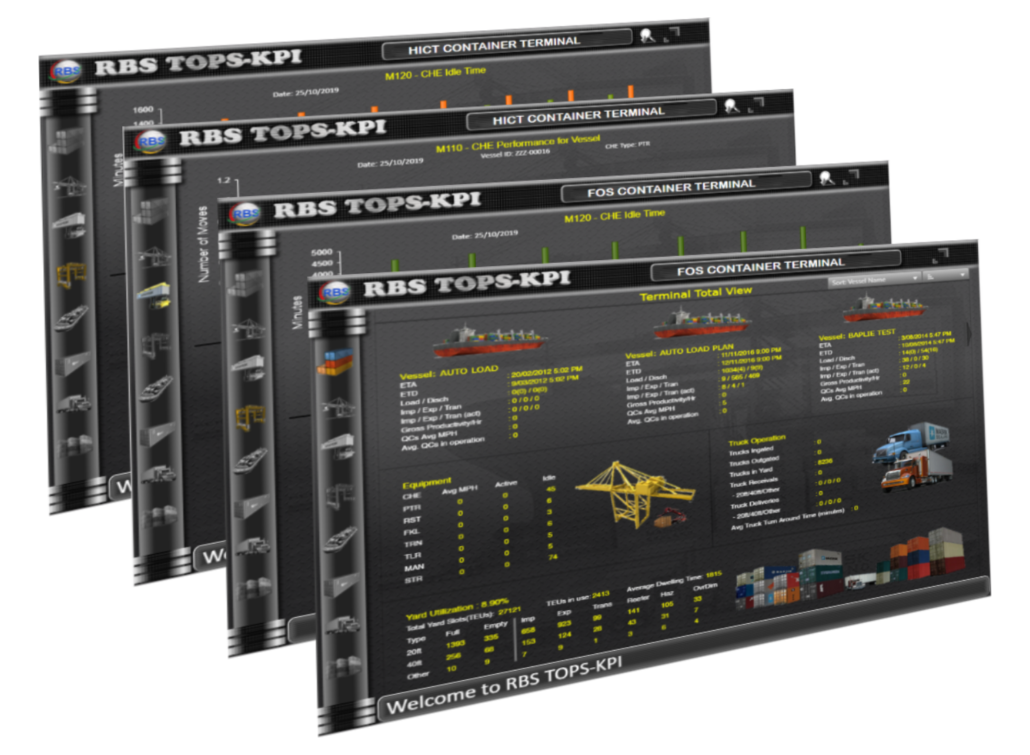 YOUR SUCCESS, OUR COMMITMENT
RBS ensures that all their customers are top priority which includes being provisioned with premium services and covering all types of needs. Scroll through to see the range of services offered but click read more for details on each service.