The TOS Cloud Frequently Asked Questions (FAQ)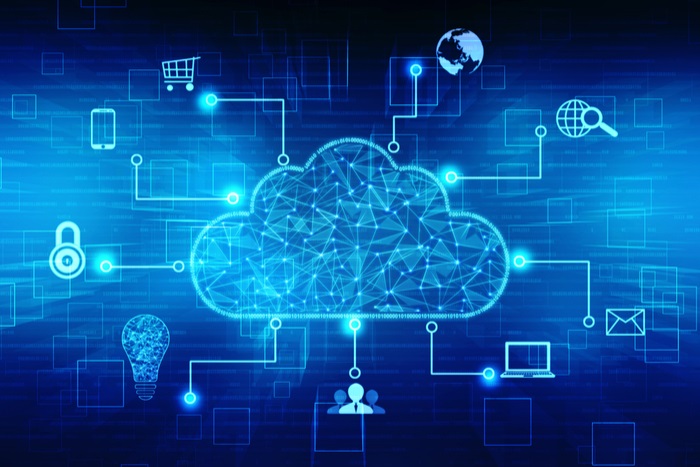 Find the answers to commonly raised questions regarding a cloud-based TOS.
1. Who is controlling my data in the cloud?
The data in a Terminal Operating System (TOS) is mainly made up of container throughput sent from shipping lines and EDI messages, providing discharge and load orders. Other than their KPIs, terminals do not control or own any sensitive data that is of value to external stakeholders.
A cloud-based TOS is a SaaS operating on a PaaS. The cloud service provider, being the PaaS, supplies the infrastructure for cloud TOS providers to run their application. It is important to note that you are still in control of your data and the only difference to an on-premise TOS solution is that cloud service providers entirely manage the backend of the TOS software. Therefore, they reduce responsibilities for terminal operators by managing runtime, middleware, operating system, servers, storage, virtual machines, and networks.
Yes, a TOS in the cloud grants greater protection and security than an on-premise TOS. Cloud service providers specialize in delivering a quality PaaS such that the scale of IT personnel assigned to maintain and monitor data centers heavily outweigh the small number of IT staff managing an on-premise TOS.
In the instance of malfunctioning or system failures, cloud service providers have reliable IT professionals that can immediately respond to and resolve issues of any level. With strong expertise, in-depth technical support, and multiple levels of security enforced, cloud service providers not only offer a more safe and secure environment but allow terminals to focus on other business objectives and strategy due to a decrease in responsibilities. Therefore, terminals can then invest their resources in different areas which facilitate growth and efficiency.
RBS values your safety and security. With your best interest always in mind, we have worked diligently to develop the best terminal operating system and have decided to work with the most reliable cloud service provider in the market, Amazon Web Services (AWS). Along with their strong expertise in cloud computing and cloud security, we have implemented more security measures to enhance accessibility and mitigate every threat.
TOPS Expert Cloud is supported by 2048-bit encryption, the highest level of encryption rate available. We take extra precautionary measures to ensure that all our software and services are of the best quality, assuring that your data is safe and highly protected from any potential threats.
4. How do I tell if my terminal is suitable to run a cloud TOS?
A cloud-based TOS is indiscriminate of size. This means that smaller terminals will draw all the benefits and experience the same capabilities as of a large terminal using a cloud TOS.
Running a TOS in the cloud offers terminals:
Greater scalability to account for an increase or decrease in throughput
Zero up-front CAPEX
Pay-as-you-go pricing model
All of which are contributing factors to why a terminal of any size can now adopt a TOS and grow efficiently in this vital industry.
5. What is the difference between TOPS Expert Cloud and every other cloud TOS in the market?
Many TOS' claim to be built on a cloud infrastructure and yet experience a downturn in profitability and performance. This is because they do not have the capabilities or expertise to create a TOS that can run entirely on the cloud without requiring numerous servers. As a result, the TOS fails to deliver core cloud characteristics of achieving maximum ROI and higher efficiency. Many of these proclaimed cloud TOS propose they can generate exponential cost savings but instead incur ridiculous expenses for terminals.
However, TOPS Expert Cloud is the first and only TOS to offer the entire suite of capabilities in the cloud within two servers. Because this Terminal Operating System is truly built on cloud infrastructure, we can promise that you will only experience the benefits of cloud computing.
Some key notes that determine it is a true cloud TOS include:
Access is granted via a URL in a web-browser
Pay-as-you-go/monthly pricing model
Absolutely zero up-front IT costs
6. Does it cost more to run a cloud-based TOS?
No, using a cloud-based TOS is extremely affordable and generates more significant returns than an on-premise TOS. An on-premise TOS is resource intensive since hardware, software licensing, server room, air conditioning, IT staff, etc. must be paid up-front. Also, because the software is being installed locally on computers and servers, it induces a higher CAPEX.
However, a TOS cloud requires zero investments in infrastructure, installation, and licensing as both the cloud service provider and RBS manage it. Economies of scale can, therefore, be achieved which naturally produces more lucrative returns.
7. Why should I consider choosing a web-based TOS?
A web-based TOS offers more than the standard on-premise TOS since it is:
Cost efficient due to no up-front CAPEX and follows a pay-as-you-go pricing structure
Scalable for growth due to achieving economies of scale
Accessible anywhere at any time through a web-browser via an Internet-enabled device
More safe and secure as a result of enforcing strict ISO standards, policies, firewalls, compliance requirements, and control activities exercised both by RBS and the cloud service provider
Click here to view more benefits of a TOS in the cloud.
8. Is a TOS in the cloud limited in capabilities and functionalities?
By offering a TOS in the cloud, it expands the opportunity for growth such that RBS can customize to any need and develop additional modules. Therefore, a cloud TOS provides us with the platform to offer you the tools and functionalities that facilitate the ease of use and drive greater efficiency in operations as well as processes.
We are always seeking methods to enhance your terminal operations, and we can ensure you that all your requirements are fulfilled because your success, is our commitment.
If you need Automation, we have it. And it is ready in the cloud.