TOPX is a true real-time graphical container planning, monitoring, and control system that is now available in the Cloud! Within the TOPS Expert Cloud package, TOPX is the Terminal Operation System. TOPX Advance has continuously been enhanced over the past decade using the most up-to-date computing technologies to develop the most recent TOPX Expert Enterprise and Cloud. It has been designed as a high performance, scalable and reliable graphical solution which has been continuously enhanced, utilizing the most up-to-date computing technologies.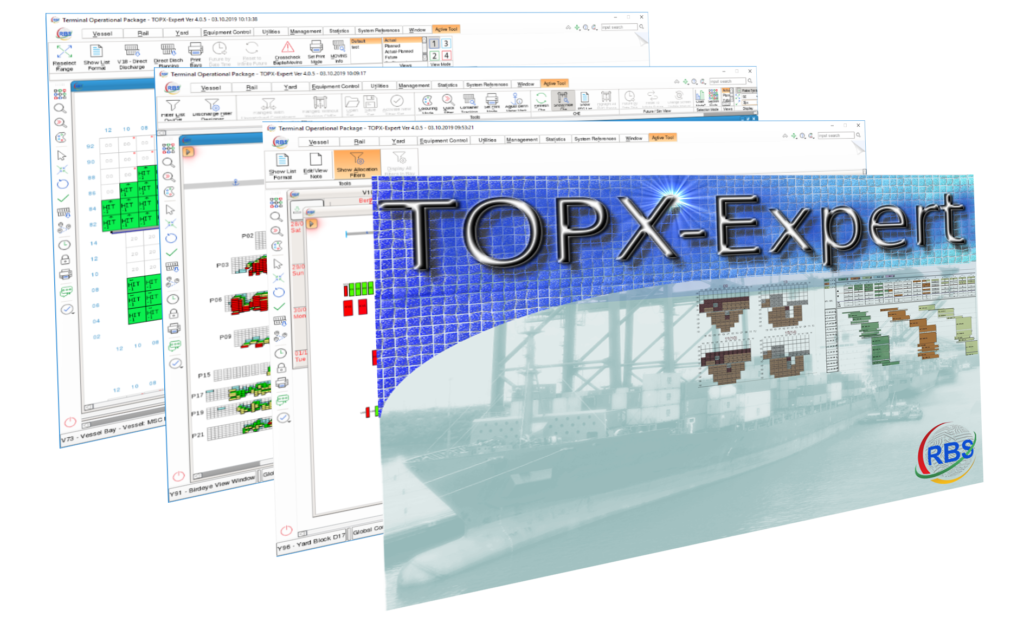 Revolutionizing your terminal with the only true real-time graphical container planning, monitoring and control system.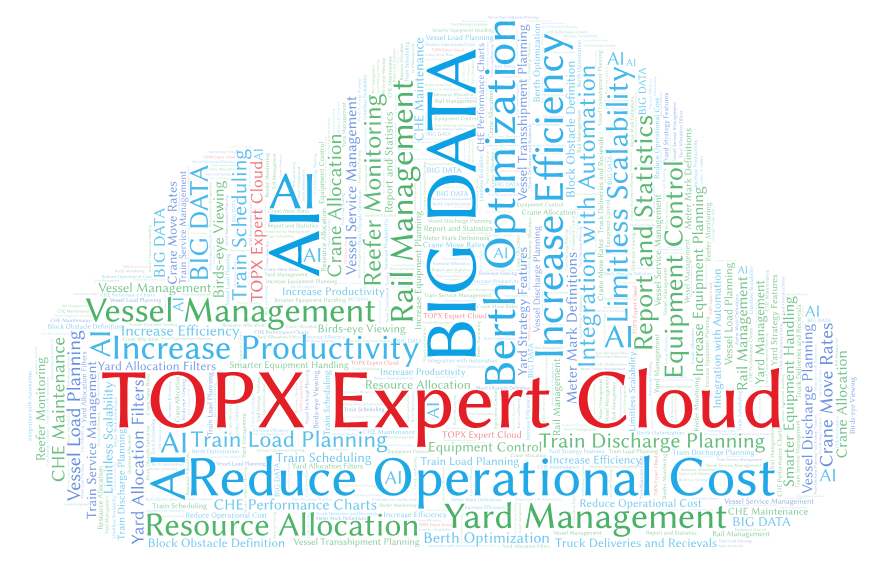 Similar to TOPO, TOPX uses a high-level graphical display in a well organized, intuitive GUI Windows, allowing users to define and customize colors and styles to their particular liking.
This sophisticated software tracks every movement of a container through a terminal. TOPX automatically manages the storage of containers in the terminal that are on the way to their final position, minimizing the number of re-handling moves while also ensuring the fast and convenient retrieval of containers. It not only supports the maintenance of containers but also facilitates the management of Vessels, Rail, Equipment Control, Yard, and Truck. TOPX brings terminals many advantages in every operational process from the beginning at the time a vessel berths and continuously improves in subsequent processes until completion in the shortest possible time and lowest possible cost.
TOPX Offers a wide range of features:
(Includes but not limited to)
Rail Operational Management
Truck Operational Management
Security & Administration
Intuitive GUI & Multi-Languages
Want to get in touch?
We are looking forward to discussing your next project.