THE MOST
ADVANCED
INNOVATIVE
RELIABLE
Terminal adalah pendorong penting dalam rantai pasokan global yang menopang perekonomian suatu negara. Semakin pentingnya terminal dalam proses globalisasi, mengusulkan kebutuhan terminal untuk menerapkan solusi andal yang beroperasi pada produktivitas dan efisiensi yang optimal. Solusi RBS TOPS adalah produk sampingan dari pengalaman tangan pertama selama puluhan tahun dalam instalasi dan pengetahuan yang sukses di seluruh dunia yang dikumpulkan dari Industri Penanganan Kontainer. Solusi yang telah terbukti ini menggabungkan kombinasi teknologi mutakhir dan layanan premium yang mengoptimalkan semua operasi terminal.
The foundation system is available as part of the TOPS Expert Cloud and TOPS Expert Enterprise package. This system will provide terminals with the possibility to automatically receive and manually manipulate information.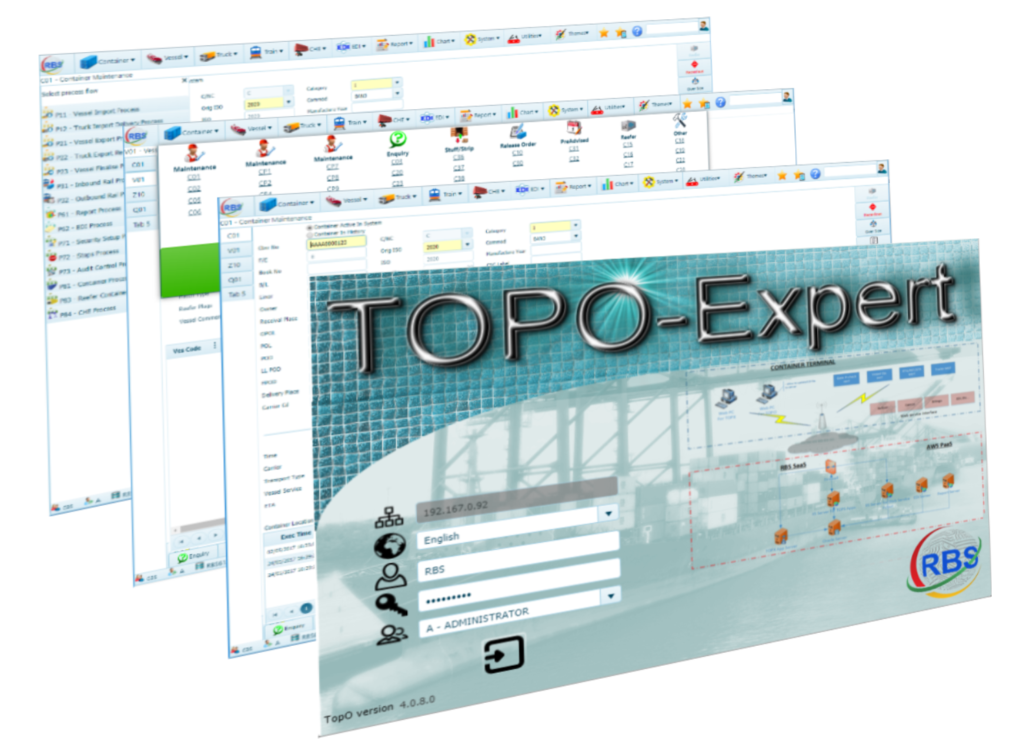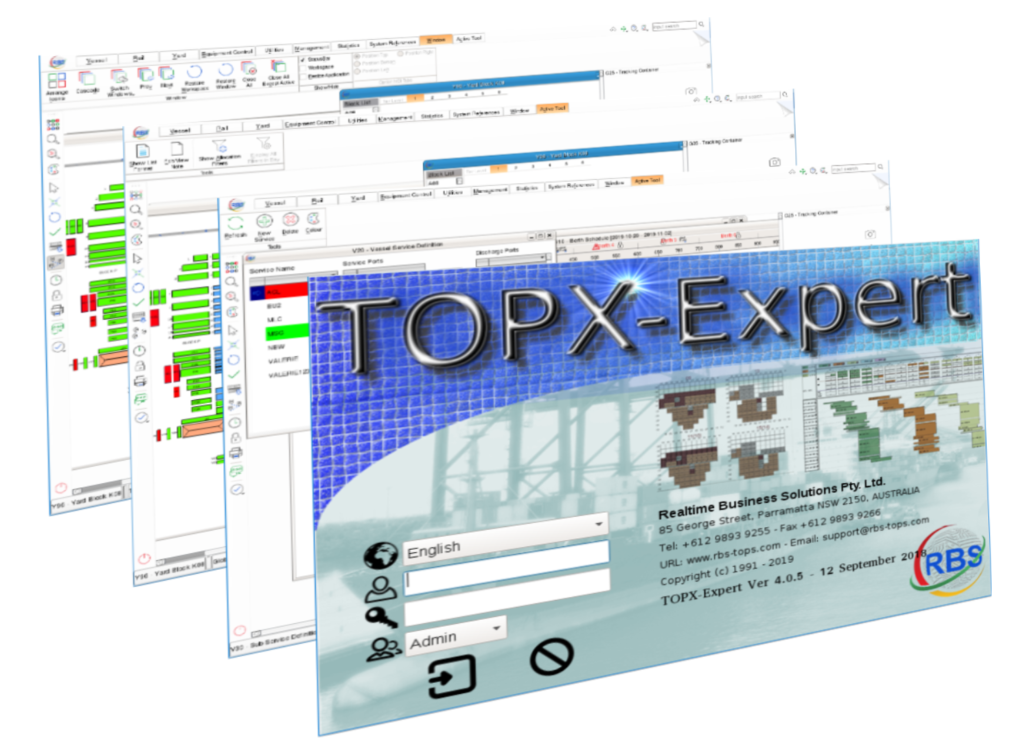 TOPX is the only real-time graphical container planning, monitoring, and control system available on the market and has completely transcended all limitations by offering all its functionalities in the cloud.
Dasbor TOPS KPI adalah manajemen jarak jauh dan analisis data dan alat menambang. Hal ini memungkinkan manajemen terminal untuk menganalisis kinerja terminal mereka saat ini kapan saja dan secara waktu-nyata dan juga melihat kinerja mereka di masa lalu.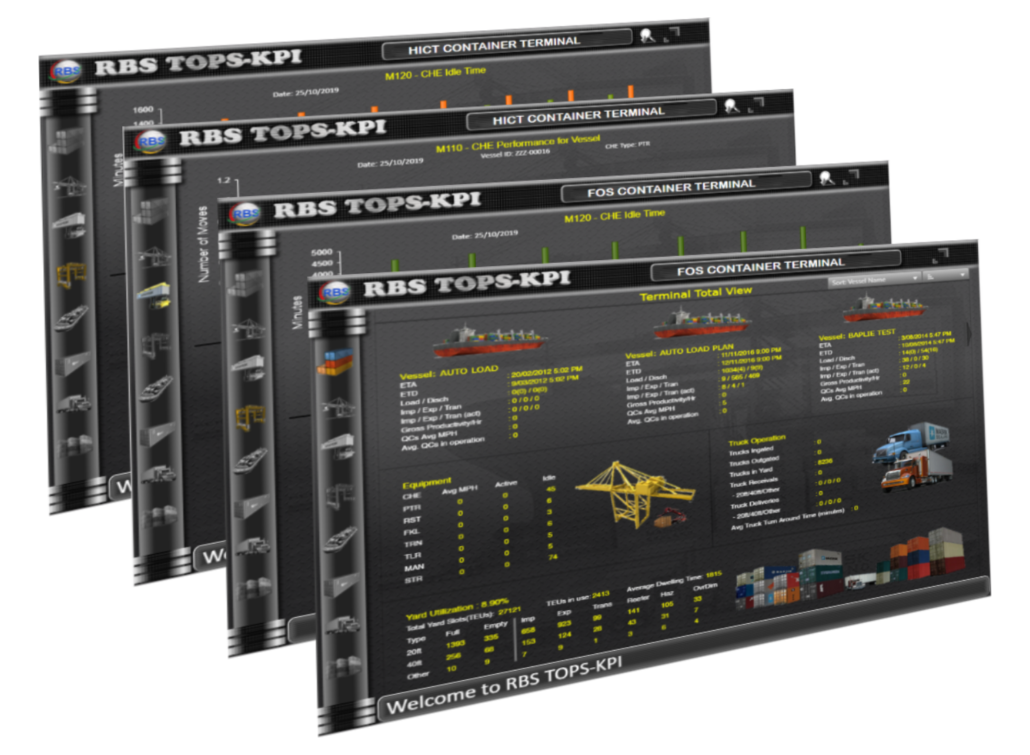 YOUR SUCCESS, OUR COMMITMENT
RBS ensures that all their customers are top priority which includes being provisioned with premium services and covering all types of needs. Scroll through to see the range of services offered but click read more for details on each service.