Solution For
Pelabuhan/Terminal Laut
Semua yang Anda butuhkan dalam satu
Satu sistem. Semua kemampuan.
Melayani persyaratan terminal dengan fitur dan fungsionalitas yang benar tidak pernah semudah ini. TOPS Expert memberdayakan semua operasi terminal Anda dengan seperangkat alat yang memenuhi aktivitas perencanaan, pengelolaan, dan pemantauan Anda. TOS yang cocok untuk Anda ada di sini.
MODUL UNTUK PELABUHAN LAUT/SOLUSI TERMINAL
Kekuatan yang kamu miliki.
TOS sudah dilengkapi dengan modul berikut, menawarkan teknologi luar biasa dan cerdas untuk mengontrol operasi pelabuhan/terminal laut.
MODUL TAMBAHAN YANG DIREKOMENDASIKAN
Fleksibilitas yang Anda butuhkan.
Operator Terminal saat ini menginginkan fleksibilitas untuk membangun solusi mereka sendiri. Buat TOS yang sesuai dengan tujuan dan persyaratan Anda.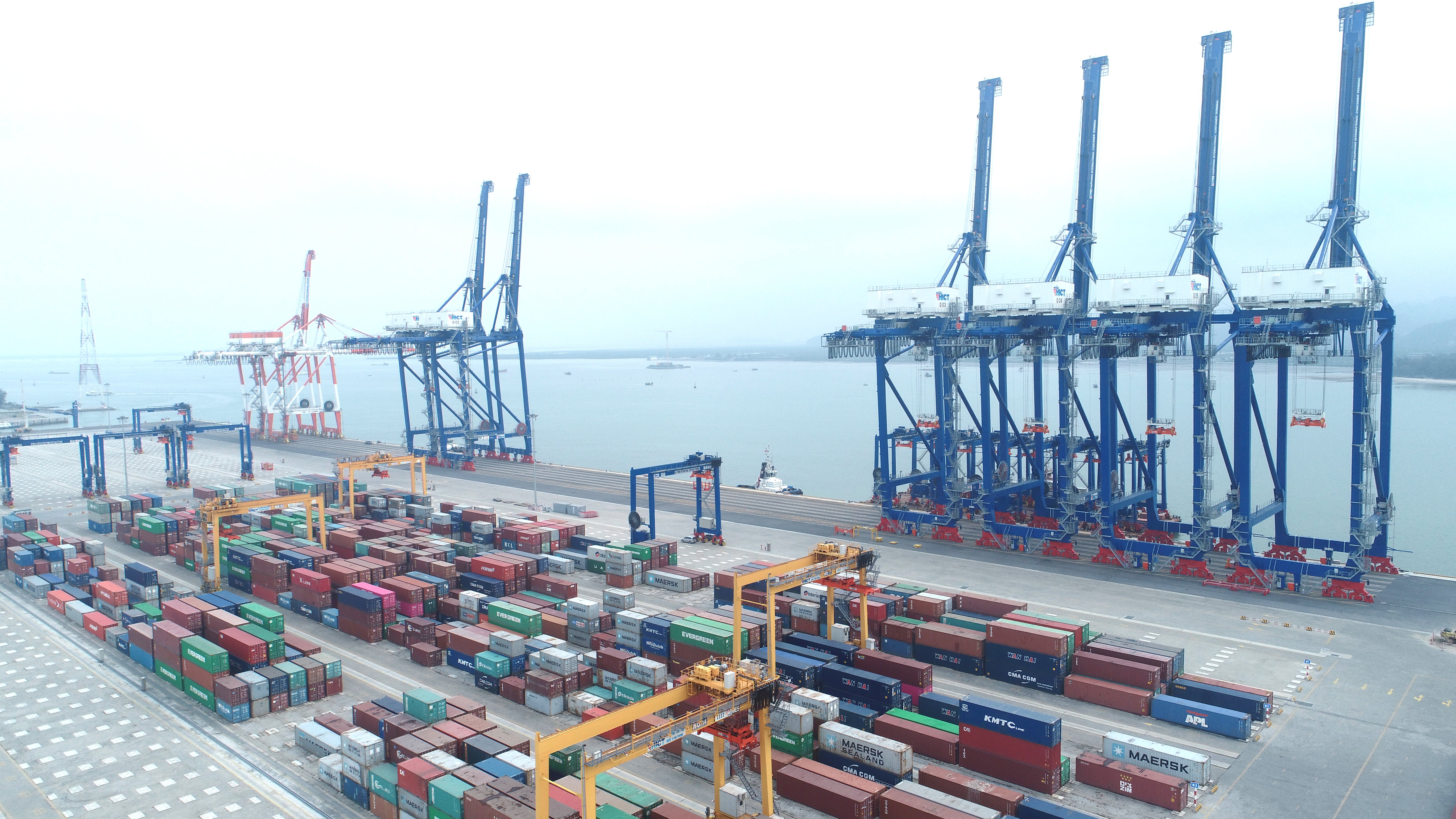 Being the largest container terminal in Vietnam at the moment, we have grown from an annual throughput of 1.6M TEUs to well over 3.8M TEUs last year with current daily gate operation exceeding 10,000 trucks in/out of the terminal.
STUDI KASUS DERMAGA/TERMINAL LAUT
Saigon Newport Haiphong International Container Terminal (SNP-HICT)
Profil
SNP-HICT adalah Terminal Greenfield dan terminal laut dalam pertama di utara Vietnam yang secara resmi memulai operasi terminal pada tahun 2016
HICT adalah terminal peti kemas laut dalam terbesar di Vietnam Utara, dengan rata-rata keluaran 1.1Mil TEUs per tahun
Terminal ini mencakup berbagai operasi termasuk layanan penanganan peti kemas; transshipment internasional; jasa peti kemas reefer; angkutan tongkang; pemeliharaan dan perbaikan kontainer.
Untuk informasi lebih lanjut kunjungi situs web HICT
Solusi
Awalnya diinstal TOPX Advanced 
Ditingkatkan ke TOPX Expert Enterprise pada tahun 2018
Pencapaian
Kinerja STS adalah 35 MPH per derek
Pengoperasian Kapal Terbesar 14.000 TEUs
Pertumbuhan TEU tahunan tahunan sebesar 7,9% 
Ingin menghubungi?
Kami menantikan untuk mendiskusikan proyek Anda berikutnya.