Kami memahami Sistem Operasi Terminal dan mengkhususkan diri dalam pengembangan aplikasi perangkat lunak untuk Industri Penanganan Kontainer/Peti Kemas.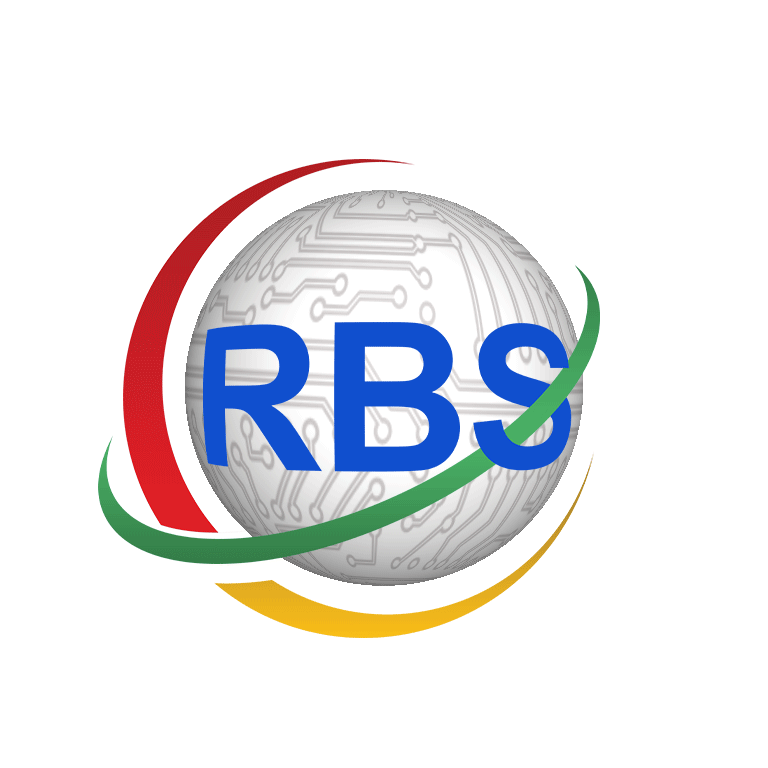 Siapa kami?
Realtime Business Solutions (RBS) adalah perusahaan Australia yang dimiliki sepenuhnya yang dibentuk pada tahun 1991. RBS mengkhususkan diri dalam pengembangan aplikasi perangkat lunak untuk Industri Penanganan Kontainer dan memiliki pengalaman bertahun-tahun dalam pengembangan perangkat lunak. Ini telah bekerja secara eksklusif di Industri Penanganan Kontainer yang akan segera mendekati tiga dekade. Selama ini telah memberikan layanan konsultasi kepada Industri Penanganan Kontainer Pengiriman dan Kereta Api dan mengembangkan perangkat lunak canggih yang sangat spesifik untuk Industri Penanganan Kontainer. RBS telah melakukan instalasi perangkat lunak 'TOPS' di banyak operasi Penanganan Kontainer di Australia, Brasil, Mesir, Prancis, Jerman, Indonesia, Italia, Jepang, Lithuania, Selandia Baru, Panama, Rumania, Taiwan, Togo, dan Vietnam.
Pernyataan Misi
Our mission is to provide the latest high-tech Terminal Operating System (TOS) for terminals and ports worldwide. We focus on research to develop software solutions with the latest technology which helps all terminals small or large, achieve optimal operational efficiency, because Your Success is Our Commitment.
Visi Perusahaan
Visi kami adalah menawarkan TOS yang canggih dan lengkap, dan menyediakan layanan premium untuk semua terminal serta pelabuhan untuk mendukung operasi sehari-hari mereka. Kami didorong oleh teknologi dan mengintegrasikan kemajuan inovatif (contohnya Cloud, AI, dan Otomatisasi) ke dalam TOS kami, yang dapat memenuhi kebutuhan terminal, terlepas dari ukuran, operasi, dan mesin yang tersedia.
Mitra RBS
Di RBS, kami sangat menghargai mitra kami karena mereka melayani sebagai mitra integral yang berkontribusi pada pertumbuhan dan kesuksesan terminal peti kemas laut. Mitra kami tidak hanya membantu kami menanggapi tuntutan yang terus meningkat dalam target kinerja, tetapi juga telah melampaui kemampuan seperti kami dapat memenuhi persyaratan bisnis dalam skala global. Dengan lebih banyak kolaborasi, muncul keahlian yang lebih baik dan ini tercermin dalam solusi terintegrasi, layanan, dan teknologi inovatif yang terus ditingkatkan yang disediakan oleh RBS dan semua mitra mereka.
Kami secara ketat mematuhi pengembangan perangkat lunak dan solusi dengan standar dan kualitas yang sangat baik dan hanya membentuk kemitraan dengan perusahaan yang memiliki pandangan yang sama. Kami percaya bahwa memperkuat kemitraan kami sangat penting untuk membangun lingkungan yang lebih berkelanjutan dan maju untuk pelabuhan dan terminal di seluruh dunia.
PT Primus
Indonesian Partner
AKQUINET
Simulation and Emulation Partner

T2S – Technologia, Soluções E Sistemas
South Ameria Partner
Identec Solutions
Project Partner
Camco Technologies
Project Partner
Konecranes
Project Partner
Prime Group
Project Partner