Dengan pengalaman bertahun-tahun dalam pengembangan perangkat lunak yang sukses, RBS telah menerjemahkan pengetahuan ini menjadi salah satu sistem operasi terminal TOPS Expert yang nyata. Komponen TOPS Expert adalah TOPO, sistem fondasi yang memasok terminal dengan kemampuan kontrol tingkat tinggi untuk mengelola informasi dan operasi secara efisien.
Informasi dan data menjadi semakin menantang untuk dikelola secara memadai, terutama ketika berhadapan dengan throughput kontainer yang sangat besar. Dengan pemikiran tersebut, TOPO sebagai sistem fondasi terminal, menyediakan fungsionalitas yang canggih namun mudah digunakan untuk mengambil dan memanipulasi informasi secara otomatis. Tidak peduli seberapa besar atau kecil kumpulan data, kinerja tidak pernah gagal.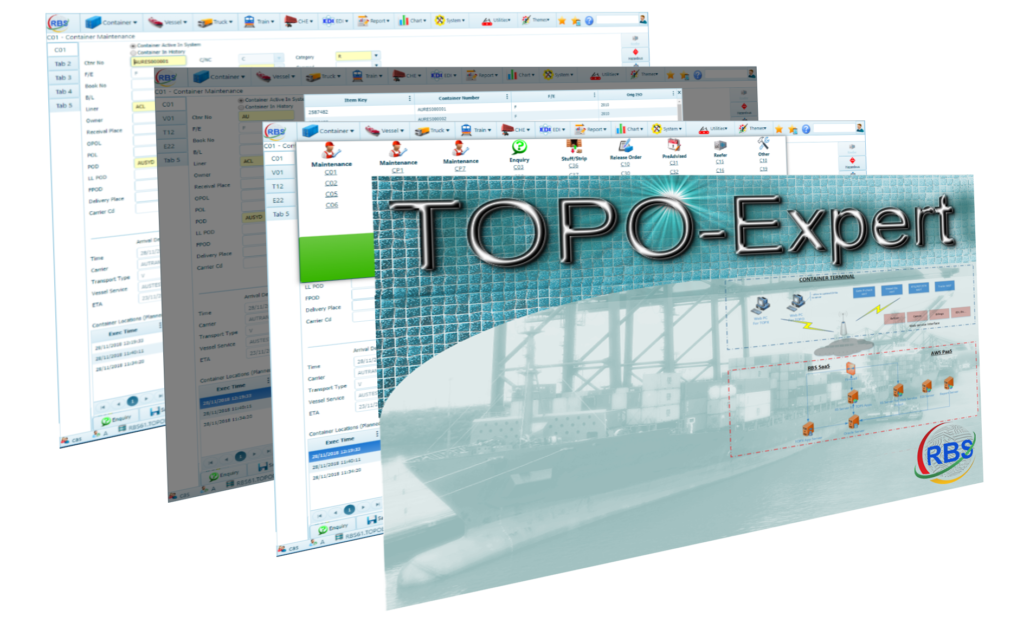 Evolving the way you view and manage data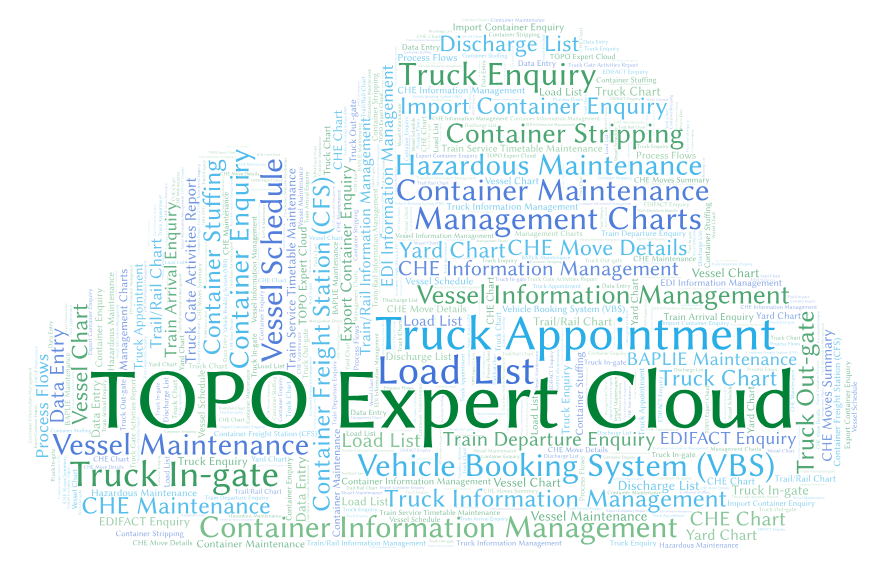 Sistem TOPO berjanji sifatnya yang ramah pengguna karena GUI intuitifnya yang sangat akrab bagi pengguna MS Windows. Ini memasok banyak fitur Windows standar seperti mengekspor setiap daftar dari sistem on-the-fly ke Excel atau HTML. Itu juga dibangun di atas aplikasi arsitektur Cloud (MVC), yang terhubung ke database perusahaan apa pun seperti database Oracle. Infrastruktur ini telah merampingkan banyak proses kompleks untuk memberikan satu solusi yang sangat mudah digunakan. Akses ke solusi cloud diberikan melalui browser. Sesederhana itu.
Semua informasi dibagi dalam seluruh paket TOPS antara TOPO dan TOPX, memfasilitasi aliran informasi yang lancar dan konsisten dari sistem fondasi ke sistem perencanaan grafis. Kedua modul ini bergabung untuk menciptakan sistem operasi terminal yang lengkap dan kuat yang mendukung setiap aspek terminal hingga ke detail granular.
TOPO Offers a wide range of features:
(Includes but not limited to)
Full Web Support & e-learning
Security & Access control Ingin menghubungi?
Kami menantikan untuk mendiskusikan proyek Anda berikutnya.