Solution For
Puerto marítimo/terminal
Todo lo que necesita en uno
Un sistema. Todas las capacidades.
Satisfacer las necesidades de las terminales con las características y funcionalidades adecuadas nunca ha sido tan fácil. TOPS Expert le permite realizar todas las operaciones de la terminal con un conjunto de herramientas que satisfacen sus actividades de planificación, gestión y supervisión. Un TOS a su medida está aquí.
MÓDULOS PARA LA SOLUCIÓN DEL PUERTO/TERMINAL MARÍTIMO
El poder que tienes.
El TOS ya viene con los siguientes módulos, que ofrecen tecnologías increíbles e inteligentes para controlar las operaciones de los puertos/terminales marítimos.
MÓDULOS ADICIONALES RECOMENDADOS
La flexibilidad que necesitas.
El operador de terminales de hoy en día quiere tener la flexibilidad de construir su propia solución. Cree el TOS que se adapte a sus objetivos y requisitos.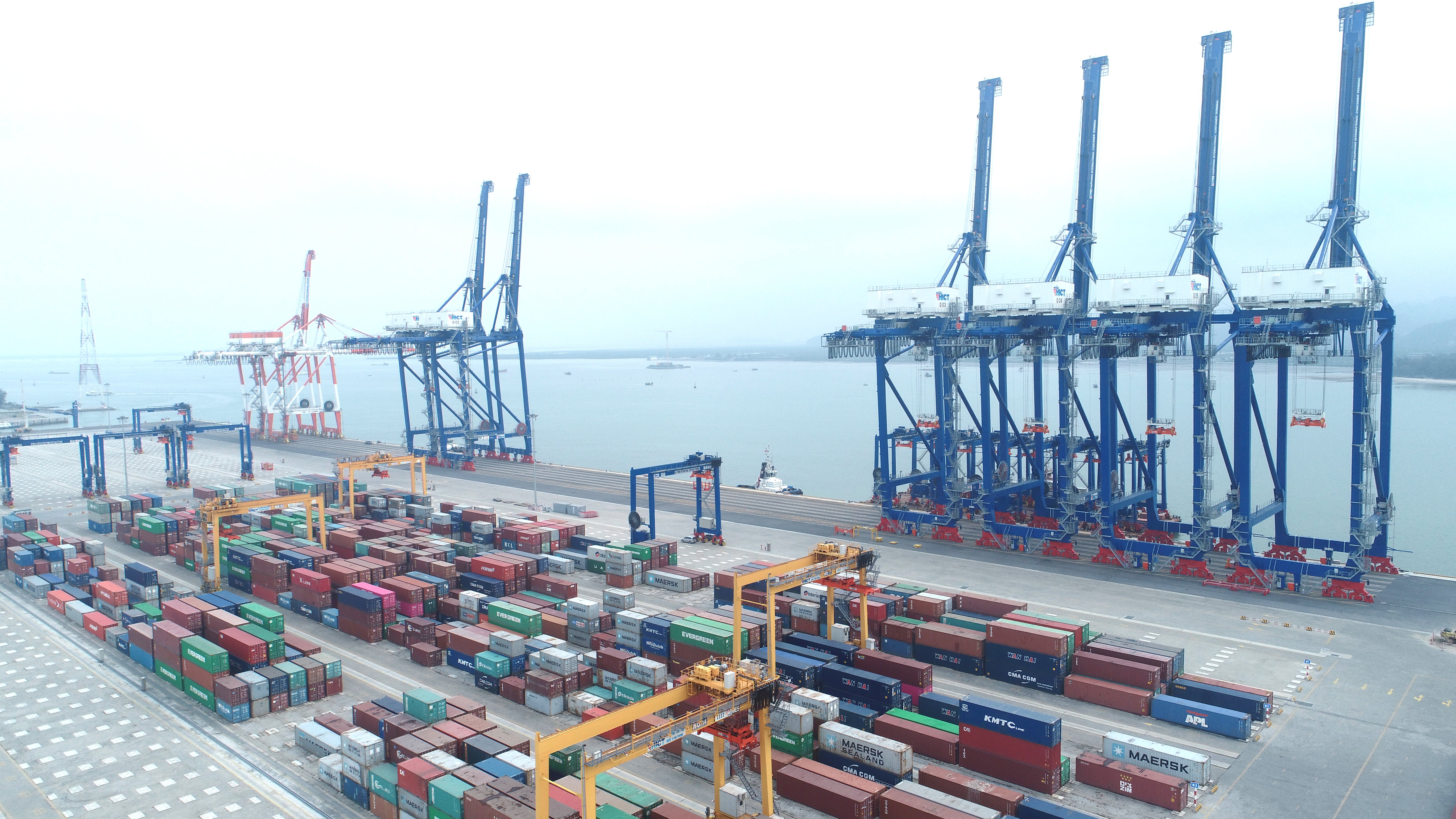 Being the largest container terminal in Vietnam at the moment, we have grown from an annual throughput of 1.6M TEUs to well over 3.8M TEUs last year with current daily gate operation exceeding 10,000 trucks in/out of the terminal.
ESTUDIO DE CASO DE PUERTO/TERMINAL MARÍTIMO
Saigon Newport Haiphong International Container Terminal (SNP-HICT)
Perfil
SNP-HICT fue una terminal de tipo verde y la primera terminal de aguas profundas en el norte de Vietnam, que comenzó a operar oficialmente en 2016
HICT es la mayor terminal de contenedores en aguas profundas del norte de Vietnam, con un rendimiento medio de 1,1 millones de TEU al año
Esta terminal cubre una amplia gama de operaciones que incluyen servicios de manipulación de contenedores; transbordo internacional; servicios de contenedores refrigerados; transporte por barcaza; mantenimiento y reparación de contenedores.
Para más información, visite el sitio web de HICT
Solución
Instalado inicialmente TOPX Advanced 
Se ha actualizado a TOPX Expert Enterprise en 2018
Logros
El rendimiento del STS es de 35 MPH por grúa
Mayor operación de buques de 14.000 TEUs
Crecimiento anual de TEUs del 7,9%. 
¿Quiere ponerse en contacto?
Estamos deseando hablar de su próximo proyecto.