Solution For
Marine Port/Terminal
Everything you need in one
One system. All the capabilities.
Serving terminal requirements with the correct features and functionality has never been more effortless. TOPS Expert empowers all your terminal operations with a set of tools which fulfil your planning, managing and monitoring activities. A TOS fitted to you is here.
Modules for marine port/terminal solution
The power you have.
The TOS already comes with the following modules, offering incredible and smart technologies to control marine port/terminal operations.
Additional Recommended Modules
The flexbility you need.
Today's Terminal Operator wants the flexibility to build their own solution. Create the TOS that fits your objectives and requirements.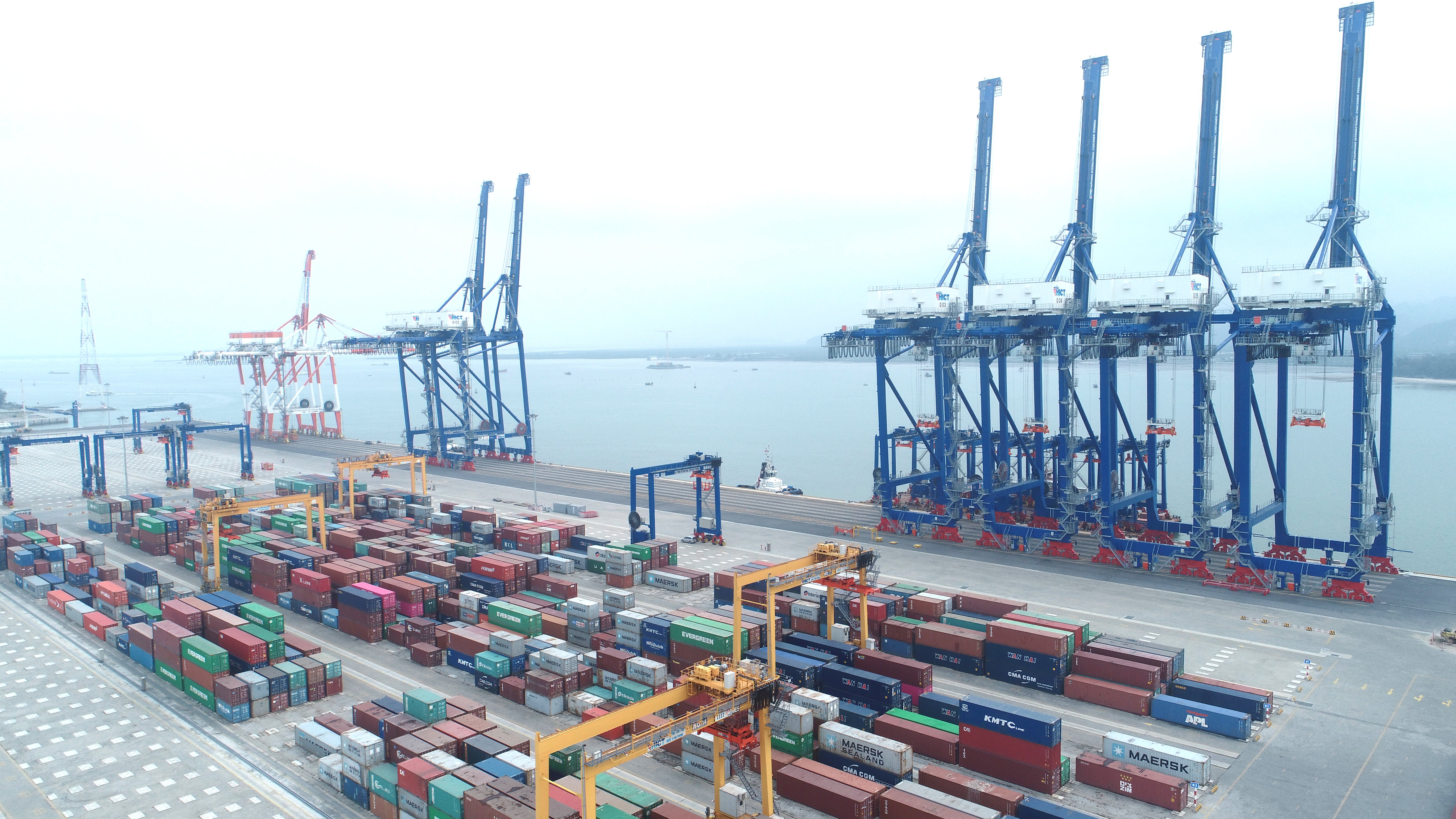 Being the largest container terminal in Vietnam at the moment, we have grown from an annual throughput of 1.6M TEUs to well over 3.8M TEUs last year with current daily gate operation exceeding 10,000 trucks in/out of the terminal.
Marine Port/Terminal Case Study
Saigon Newport Haiphong International Container Terminal (SNP-HICT)
Profile
SNP-HICT was a Greenfield Terminal and the first deep-water terminal in the north of Vietnam which officially started terminal operations in 2016
HICT is the largest deep-water container terminal in Northern Vietnam, with an average throughput of 1.1Mil TEUs per year
This terminal covers a wide range of operations including container handling services; international transhipment; reefer container services; barging transport; container maintenance and repair.
For more information visit HICT website
Solution
Initially installed TOPX Advanced 
Upgraded to TOPX Expert Enterprise in 2018
Achievements
STS performance is 35 MPH per crane
Largest Vessel operation of 14,000 TEUs
Annual yearly TEU growth of 7.9% 
Muốn liên lạc?
Chúng tôi rất mong được thảo luận về dự án tiếp theo của bạn.