DIFFERENTIAL
GLOBAL
POSITIONING
SYSTEM (DGPS)
TRANSFORM CONTAINER HANDLING
Containers stored temporarily by the use of visual means and are manually confirmed, lead to an error rate in the storage handling, compromising the efficient turnover time of the container ships. To counteract these implications, Differential Global Positioning Systems (DGPS) are used to avoid misplacement of container/s, help with equipment routing, and optimize dispatch of WI. It operates by sending lift and set down messages to the TOPX RTG (EC) application, enabling the automatic steering of particular vehicles and cranes, hence providing greater control and accuracy of the positioning and documentation of containers within the terminal.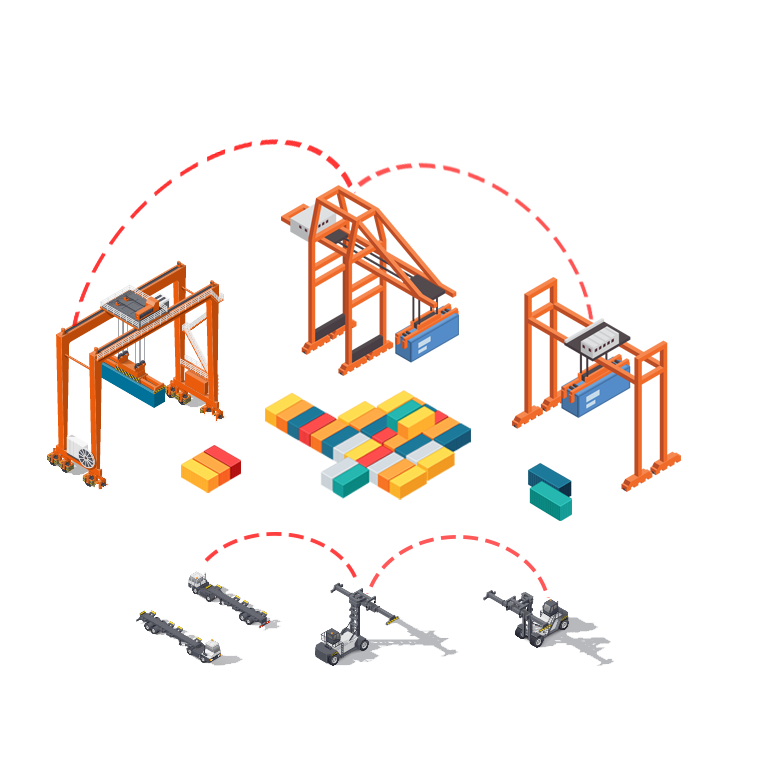 DGPS
Tính năng
DGPS is part of the Internet of Things transforming the way containers are handled in a terminal.
Why wait? Revolutionize your terminal now.
Muốn liên lạc?
Chúng tôi rất mong được thảo luận về dự án tiếp theo của bạn.