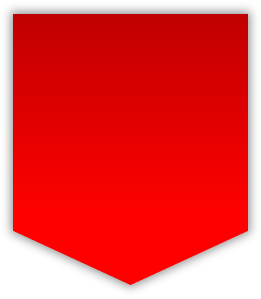 FUTURE PROOFING
IS IN THE CLOUD
Cloud Solutions in the Maritime Industry
How Any Terminal can Benefit from the Cloud
Cloud solutions foster interconnectivity in the Global Maritime Industry, strengthening global trade flow/integrated supply chain.
Why is Cloud Adoption Slower in the Port Sector than Other Industries?
The global maritime industry needs to be more collaborative in defining our future together, rather than being confrontational and fragmented.
Case Study - Terminal in Hamburg, Germany using a Cloud TOS Since 2017
Understand the results and improvements since successfully implementing a cloud TOS.
Addressing the
of a cloud TOS
CONCERNS
Changing the way things usually are done can daunting. Migrating an entire Terminal Operating System (TOS) into the cloud incites conclusions of it being a massive change – a transformation that is difficult, complicated, and costly. These premature misconceptions create resistance which fends off innovation and sustainability, which are all necessary to progress in the future.
There have been a few instances of terminals adopting a TOS in the cloud but disclosed to do worse than when it had its TOS infrastructure on-premise. Later revealed, the TOS required terminal operators purchase hardware to accommodate their decentralized server infrastructure. As a result, the TOS software architecture, by definition, cannot be classified as a cloud solution. Instead, it is implicitly an on-premise solution hosted on virtual machines forcing terminal operators to buy hardware from cloud providers which not only compromises cloud properties but is even more costly than the typical TOS. Consequently, the industry had already formed negative opinions regarding SaaS solutions and their ability to deliver or perform efficiently. In combination to being in a mature sector that develops constrictions on innovation, fears of accepting change and adopting a SaaS solution had climbed further.
PURPOSE
The most significant reasons why an on-premise TOS was reconfigured to inherit a cloud infrastructure:
Innovation Foundation
A true cloud TOS serves as a foundation that can integrate new modules seamlessly. For example, if a terminal currently only needs functionality for vessel management but plans to expand into the rail in the future, it can be appended later as an additional module. As the environment of the industry is volatile, having the cloud facilitates agility in innovative additions, securing a competitive edge.
Cost-effective Alternative
When we rethink the maintenance and license costs to sustain an on-premise TOS, much of it can be heavily reduced. A TOS that truly exhibits cloud characteristics will be offered as a SaaS on a subscription base model. Because all IT infrastructure is eliminated, terminals are purely paying for the software, driving massive savings.
Break Entry Barriers
Smaller or manual terminals formerly struggled to penetrate the market, primarily due to limited financial resources and because they didn't need the entire scope of functionalities or capabilities within a TOS. Therefore, a cloud TOS can offer modular capabilities to accommodate terminal operation requirements at low costs, will naturally break barriers of entry.
BENEFITS
A TOS in the cloud is a powerful tool that can secure:
Scalability
Increase infrastructure capacity according to changing terminal requirements so you only purchase exact IT resources needed.
Flexibility
Select the modules required to configure your own TOS.
Reduced Costs
Zero license costs, zero infrastructure and IT costs, and zero installation costs.
Low Risk
No lock-in contract and lower cost of adoption from no CAPEX and no maintenance costs.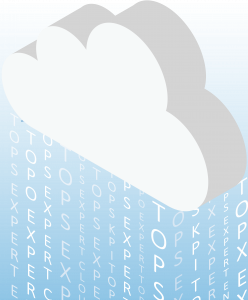 Automatic Updates
New updates of the latest software are installed regularly and on the fly.
Data Security
Security updates are rapidly deployed across the entire cloud infrastructure, always reinforcing the best protection for your data.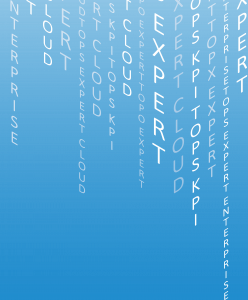 Disaster Recovery
Data is continuously backed-up, ensuring in the event of a disaster, data is easily recovered.
Environmental Sustainability
Environmental Sustainability
Carbon footprint massively drops when you move to a cloud infrastructure because it eliminates the requirements of on-premise hardware.
High Control
Sharing responsibility of IT infrastructure with TOS- and Cloud- provider, frees the workload and financial resources to invest in bigger goals.
Easy Implementation
All IT infrastructure and software are administered by cloud TOS provider, providing an enormous speed advantage to respond to changing conditions in the market.
Why is Cloud Adoption
Slow
in the Industry?
Learn to detect a
cloud TOS
One of the latest movements established in the industry, which has induced higher efficiencies in operations and expanded its target market to terminals of virtually any size, is the Cloud Terminal Operating System (TOS). Harry Nguyen, founder and CEO of Realtime Business Solutions (RBS), highlights "cloud TOS benefits are transparent, which brings us to question why the adoption in our sector is moving so slow?"
Cloud computing is a powerful tool, requiring in-depth knowledge and specialized expertise to incorporate correctly into a TOS. Translating the technology into architecture and software posed as such a challenge that some early adopters integrated a fake cloud TOS, which exposed them to various vulnerabilities such as misalignment between results and expectations. Drawbacks undermining real cloud technology advantages derive from terminal operators failing to differentiate a forged cloud TOS from a pure cloud TOS. 
Therefore, four key factors to detect a fake cloud are:
AVOID:
In any TOS, either on-premise or on the cloud, a true real-time architecture is necessary for driving precision in decision-making. Mr. Nguyen always emphasizes on "true" to ensure terminal operators do not mistake transaction processing for real-time. Standard TOS' quite commonly, is representative of transaction processing, which entails a system-oriented method that creates inflexibility in planning. Data becomes liable to redundancy, and information is no longer reliable to make accurate or optimized decisions. If system hang occurs frequently and the number of container re-handles is high, underperformance is likely linked to the TOS forging a real-time connection.
TO DO:
Adhere to a web-based TOS that creates instructions from data always in the most updated state. A TOS embodying a true real-time architecture devises from a centralized server infrastructure that facilitates parallel processing, in-memory startup, and support multiple applications running, simultaneously.
Requires Virtual Machines to Run
AVOID:
the application, the TOS is exhibiting a fake cloud infrastructure. Not only does using a virtual machine add a layer that creates several unnecessary steps before allowing access but reduces data processing speed. Outcomes of inefficiency, slowed usability, and high cost of implementation are all telltales of a fake cloud TOS. Mr. Nguyen urges, "terminals to recognize these red flags since a system infrastructure of this type is equally resource intensive as it is financially exhaustive, all of which are not characteristics of cloud computing."
TO DO:
A true cloud TOS exists as a software-as-a-service (SaaS), and therefore, system startup is warranted by login through a web browser. Any cloud TOS which strays from core cloud principles will fail to deliver all, if not, any operational or financial benefits. Be diligent when selecting a TOS cloud from a pool of providers and take the initiative to question every aspect concerning the systems infrastructure, architecture, and functionality. A real cloud TOS reveals true constructs of real-time architecture and drives massive cost savings from removing the responsibility of hardware and infrastructure off terminal operators' hands.
Requires Up-front CAPEX / High Implementation Costs
AVOID:
Offering low costs isn't very easy to accomplish if the system design of an alleged cloud TOS requires tens of servers to function and perform efficiently. Due to numerous servers needed to run the TOS, it is evident that the expenses and implementation costs total ridiculously. A hefty invoice indicates a poor knowledge of cloud semantics which failed to convey in software development.
TO DO:
Terminal operators, instead, must seek for a cloud TOS that can sustain a centralized infrastructure with minimal number of servers. Only then, can the system achieve real-time processing and subside implementation costs to a minimum. As cloud providers manage data warehouses and cloud facilities while TOS providers administer the software, Mr. Nguyen ensures, "an environment of using fewer machines and hardware implicitly frees up capital to allocate to profitable projects."
Unable to Easily and Economically Scale Resources
AVOID:
Fake cloud TOS' refuse to futureproof since its rigid architecture cannot efficiently scale or seamlessly integrate various modules to accommodate growth in container throughput. As a result of the limited expertise and knowledge of the cloud, any changes in architecture or infrastructure will not be economical. Although a TOS with simple functionality may cater to existing business requirements, what if operations change or the terminal expands in the future? Terminal operators must steer from TOS providers lacking an innovative direction or failing to articulate their product roadmap clearly. Mr. Nguyen argues, "terminals are already falling behind if they're only planning for now."
TO DO:
A TOS truly on the cloud is both data and system agnostic, so terminal operators hold a crucial responsibility in adopting a flexible cloud TOS. A true cloud TOS has the dynamic capacity and innovative functionality to respond efficiently to changes in container throughput. Similarly, a TOS accurately portraying cloud attributes upholds the power to be cost-effective and inter-operable when new modules append to the existing scope of capabilities.
Rejecting the cloud TOS may deprive avenues that present more efficient methods to running terminal operations, which not only degrades a terminal's market position but drives a downturn in the economy. With a newfound understanding of the critical detectors, it is easy to differentiate a fake from a true cloud TOS solution, ensuring you develop a deeper understanding of its incredible potential.
Terminal in Hamburg, Germany using a Cloud TOS Since 2017
CHALLENGES
All manual processes
Possible data integrity issues from manual input
Weak communication channels with stakeholders like customer and Port Community System (PCS)
SOLUTION
RBS TOPS Expert Cloud (Cloud Terminal Operating System)
RESULTS OVERVIEW
Automated integration with PCS and customer using EDI
Better integration of inbound data
Heightened visibility of container management in the yard
Less manual communication with external staff
Less manual data input in other systems
ABOUT
A small inland terminal in Hamburg, Germany, implemented RBS TOPS Expert Cloud in 2017. Before the Go-Live, procedures were executed manually without a TOS, whereby the primary source of software used to maintain data was through Lotus, then Outlook, and Excel. These methods proved insufficient and caused double work, mainly due to the increasing needs of integration and electronic communication requested by customers and authorities. To be readily prepared for a prospective future, the terminal realized it needed a TOS.
DECISION
Factoring in the modest annual throughput, limited budget, and uncertain growth, the small terminal decided TOPS Expert Cloud be the most viable TOS. The choice to employ RBS' cloud TOS is attributable by two aspects – it requires little to none upfront costs and follows a cost-effective pay-per-use model. Since prices tightly link to container volume, it inherently reduces financial risks.
IMPROVEMENTS
TOPS Expert Cloud has empowered the terminal through heightened reliability in data, process autonomy, and procedure efficiency. Many areas were liable to manual work before TOPS Expert Cloud since nobody knew precisely the placement of a container in the yard other than the RST operator. Also, with TOPS EDI system integrated into the cloud TOS, the terminal can now exchange automatic electronic, facilitating a direct link to customs. The terminal is further able to establish long-term partnerships with its customers and liners due to EDI integration. Streamlining the planning process and strengthening communication with shipping liners has helped both the office team and dispatchers focus on their core functions as opposed to the former time-consuming process of (double) data entry.
Another area of efficiency experienced since employing TOPS Expert Cloud is the increase in quality of documentation, reporting, and communication, which has reduced a substantial amount of phone calls or manually updating authorities' systems as a double effort. The cloud TOS has also provided them with a higher capacity to handle container information efficiently.
The terminal has leveraged the benefits of the TOS due to the systems architecture truly adhering to all cloud characteristics. Despite its size, it was able to adopt a TOS due to the pay-per-move structure, leverage the same benefits, and experience the exact qualities a large terminal would exhibit from using a cloud-based TOS. Therefore, TOPS Expert Cloud can drive success without discriminating against current terminal size and throughput.
CONTAINER TERMINAL AUTOMATION CONFERENCE
Our team from RBS EMEA will be attending the PTI Container Terminal Automation Conference (CTAC) so don't forget to stop by and:
Ask all your terminal-specific questions
See real demos and best-in-practice examples
Learn where the industry is headed and how to keep ahead of the competition
Discuss everything you have in mind with our panel of experts
 We hope to see you there!