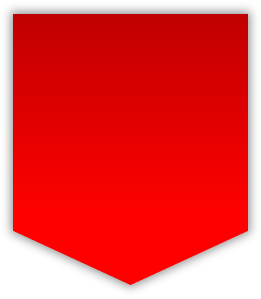 Economy Facing Risk of Collapse
What does the future hold for the global supply chain?
How severe is the impact of COVID-19 in our industry?
The global supply chain is becoming victim of the pandemic. Take a look at the sectors most impacted by the crisis and the challenges they currently face.
Cloud TOS Proving the Power of Working from Home
The global pandemic is undermining traditional TOS environments and how it must change to withstand in future unprecedented events.
RBS Announcement
The pandemic has affected the health of loves ones, businesses we depend on, and crippled the health of the economy. We want to address some changes and remind that this disruption does not change our care for you.
ECONOMY FACING RISK OF
COLLAPSE
The COVID-19 outbreak has gained enormous momentum over the past couple of months, and the global supply chain is becoming victim of the pandemic. The world is changing drastically during this unprecedented time, forcing shipping lines, truck companies, and terminals into a scramble searching for preemptive strategies to fight the uncertain future.
Crippled by governments around the world, enforcing preventative measures to contain the outbreak has affected all sectors of the logistics and container handling industry. Areas most impacted by the crisis are:
Sector
Shipping Lines
Shipping liners face all sorts of disasters, ranging from stalled imports and delayed planned exports. Navigating through this time of crisis has presented many challenges for the shipping sector.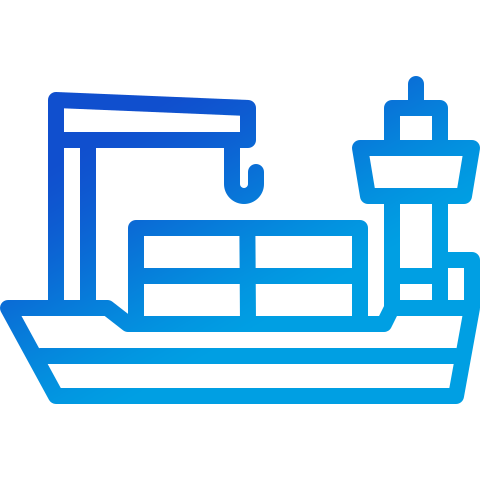 Quarantine control is imposed on international cargo ships and personnel, especially from the most affected countries (i.e. UK, Switzerland, Belgium, Norway, Holland, Denmark, Austria, South Korea, Japan, Italy, France, Spain, Germany, and the US).
The demand for ships to quarantine for 14 days before docking is to ensure the virus does not enter terminal grounds and put employees at risk. However, terminal performance crashes as a derivative of this developing time inefficiencies which strain income. Consequently, port and terminal operators decide to reject vessels which have previously docked at virus hotspots.
Container carriers confront declining volumes as a result of countries announcing national lockdown limiting freight or truck movement have also plummeted consumer demand. Carriers are, therefore, no longer able to make accurate financial projections due to material uncertainties weakening visibility in the global market for container transport.
Sector
Cargo
The pandemic threatens instability on the entire global economy, driving consumer confidence to new low all over the world. Battling an incoming recession induces spiking fears of unemployment and spending activity is suffering a radical decline as a result.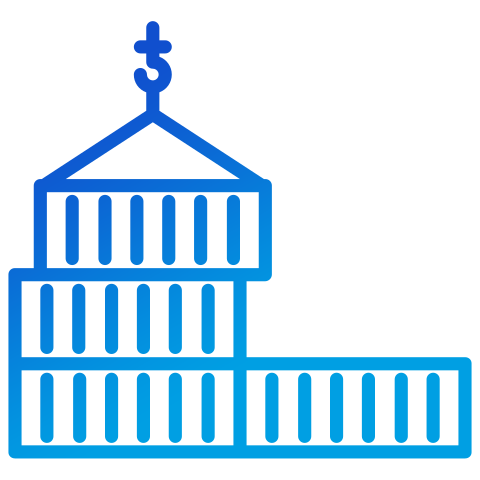 Countries formally relying on external countries for raw materials to continue the flow of the supply chain faces a standstill. Suppliers, likewise, at the forefront are absorbing the impacts of economic constraints of slow cargo traffic amongst the increasing measures instituted by governments to decelerate the spread. As each point of the supply chain gradually disconnects from the process, the window of accessing resources narrow, lessening imports.
The surplus of planned exports remains in limbo at terminals and warehouses as tight quarantine reforms generating a shortage of trucks prevent the transport from warehouse to container terminal.
Empty containers also aggregate, clogging warehouses. As exports are no longer reaching terminals, there is no reason for vessels to dock. This is the current situation around the world, and terminals are struggling to work with shipping liners to institute vessel services, ensuring the movement of exports.
China is the mammoth of manufacturing goods for countries worldwide. Since declaring complete closures from China, the stark drop in imports have created seismic shifts in trucking activity, the number of vessels transporting containers, cargo flow, and terminal activity.
Sector
Trucking Companies
Truck companies are struggling to sustain their business amidst the decline in cargo flow. The pandemic has struck a blow to the trucking industry that is witnessing a plunge in goods transportation.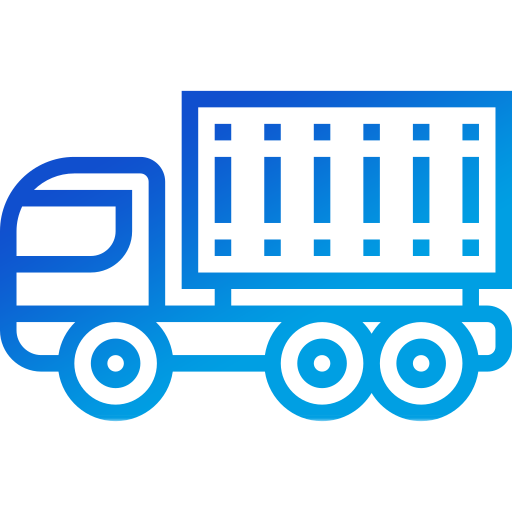 Each terminal has an appointment system regulating container pickups and drop offs. However, some terminals cannot grant trucks access if there are cargo delays or not present within the terminal. With vessels under quarantine control before berthing in conjunction with lowered imports, trucking companies are charged daily fees for late returns. Conflict between ocean carriers and customers arises as an outcome of late deliveries.
The crash in cargo flow and reduced terminal activity are contributors to dwindling numbers of truck drivers required to transport freight. The breadth and size of this virus has terribly affected the truck industry, costing millions and millions of dollars in lost productivity and administrative costs due to terminal closures preventing trucks from returning empty containers and chassis.
Sector
Ports and Terminals
Ports and terminals are the hearts of the economy. Therefore, a small hiccup such as a delay can escalate into catalytic consequences, creating chain-like effects which inflict other critical sectors. Terminals and service providers are working diligently to sustain supply chains despite tighter restrictions enforced on logistics, exhausting every viable alternative possible.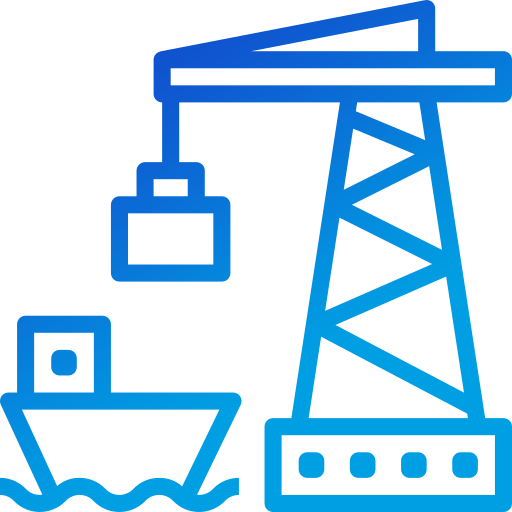 Terminals and ports within affected countries are in financial distress as the combination of lowered consumer confidence, inconsistent cargo flow, reduced vessel arrivals, and truck shortages contribute to the enormous loss. The aggregate of these factors poses a significant danger to terminals trying to stay afloat. Consequently, terminals left with no choice, develop upon effective strategies which maximise their available resources.
Current tactical plans involve reducing the number of personnel as an attempt to meet economic targets as well as abide by the government's response to contain the outbreak.
Given the nature of majority TOS' around the world requires staff to be on-premise for mandating planning, control, monitoring activities as well as operating CHEs.
A TOS with this architecture is impossible to implement work from home practices, presenting terminals with the dilemma of closures to satisfy countries imposed with lock downs or minimising activity to adhere to tight quarantine control.
Terminal operators also foresee the ordeal in facing strong waves of imports as China's economy is picking pace again. Finding the capacity to handle these operations with restrained resources is challenging since the supply chain is currently very vulnerable.
COVID-19 PROVING THE POWER OF
WORKING FROM HOME
COVID-19 has taught nations across the globe valuable lessons. Countries at the frontline have tested their strategies while others trailing behind have learned from their leads and refined their approach to obstruct the same mistakes from occurring. The one priority that remains unanimous in every country's decision is protecting the health and well-being of individuals. With many isolated at home, port and terminal operations are at a standstill. As a result, Cloud TOS solutions are true testaments reminding the economy it can still operate despite the events of COVID-19 shackling industries.
Given the infectious nature of the virus, Cloud TOS' offering flexibility to work from anywhere is no longer a novel idea. Terminal operators could consider it as a viable alternative to contain the spread but also sustain the supply chain. The speed and scale of the outbreak could expedite the use of Cloud TOS in the future and lead an increase in automation equipment adoption. Practice preventative measures with the Cloud TOS since it offers:
FLEXIBILITY
The Cloud TOS offers a safe and secure environment for TOS users to work from home. Cloud TOS features and functionality are exactly as on-premise TOS except on-site presence is not a requirement. Contact is limited to zero because planning, monitoring and control decisions can be made on a workspace from any web-enabled device.
AUTOMATION
Automated CHEs interfaced with the Cloud TOS will further reduce the need for human interaction. The combination will exist as a powerful solution that can jumpstart and strengthen all inactive nodes of the supply chain. Now is the time to consider moving onto the cloud and get serious about investing in automation.
MASSIVE SAVINGS
Inconsistent numbers of imports and exports, scarce resources, and yard space not used to its full capacity are strong reasons to adopt a Cloud TOS. Operating on a pay-per-use model offers terminal operators the flexibility to plan for what is needed. Therefore, the structure of the payment model only calculates charges according to the number of TEUs currently in the yard.
NO UP-FRONT INVESTMENTS
Implementing new TOS infrastructure changes are attached to misconceptions of a costly investment. The Cloud TOS, on the contrary, requires no up-front investments, completely free of charge right from deployment. Moving TOS capabilities into the cloud can save ports and terminals that may struggle to make it out from the pandemic.
It's a crucial time to start instilling safe practices for healthy wellbeing and sustainable economy. When a catastrophe of this magnitude brings immediate attention and forces restructuring, it's not entirely impossible or too late to leverage control before it entirely implodes.
It is a dark time for nations worldwide, and while the impending recession may be occupying the forefronts of our mind, we most importantly, at RBS, want to wish you all are well and healthy. The build-up of events over the past months has addressed the significance of maintaining good health and well-being. As we all continue to steer through these unprecedented challenges, we want you to know that RBS is here for you.
With recent disruptions regarding COVID-19, Australia has entered the second stage of lock down. If the situation worsens, the Australian government may institute tighter restrictions which may also force us to close our office. However, please rest assured our loyal customers, as we will still offer essential services on-demand via RBS 24×7 hotline and support for showstopper events.
Please take care and if you have any concerns, do not hesitate to send your message through.