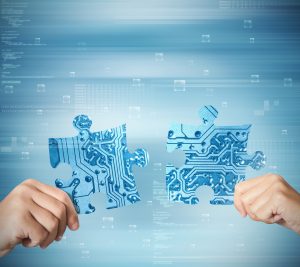 These past grueling months have exposed deep vulnerabilities in our current system and the dangers of mature operating models. Traditional frameworks are a widespread practice employed in the maritime and container industry, whereby inflexibility is a common derivative weakening strategy to combat this crisis both proactively and timely. Combining transport limitations with corporations using traditional frameworks, accelerate these risks and have imposed disruptions to almost 75% of supply chain participants. Concerns of instability have reportedly risen higher than 80%, indicating the stagnant drop of confidence in industry prospects. Pressures to act have also gaged imminence as news of few shipping liners and ports reduced to closure due to deteriorating performance have compelled executives to evaluate conventional approaches. Therefore, the COVID-19 outbreak serves as a true testament that older models cannot transpire as appropriate strategies for future practices. Stepping beyond boundaries, adopting new sentiments, and making bold moves is required to thrust forward.
Bracing massive blows to cargo volumes, tackling congestion, delayed vessels, and falling rail and trucking services, have become a burden too significant to resolve independently, calling on the help of other port and terminal authorities. Twenty port and terminal executives across the globe gathered to consolidate on an agreement to share on their experiences of combatting the effects of the crisis and keep goods moving. Despite being peers, a collective effort to mitigate risks, cut the lifetime of testing a strategy, and rise from the recession sooner so we can resume operations attributed to the unanimous declaration. Knowledge-sharing is a powerful tool that can render long-term results and achieve a strengthened approach in establishing a new norm.
This crisis has engendered incredible opportunity for innovations available on the market to reveal their full potential. Some shipping liners and ports have already aborted conventional thinking, and become more accepting of smarter technologies such as:
Concentrating on financial position with cost-efficiencies delivered in the Cloud TOS
Driving fewer errors and interaction with automation capabilities
Resolving bottlenecks and exercising resource control with AI integrated optimization
Leveraging the benefits inherent in these technologies will facilitate and strengthen terminal performance. These tools serve as core blocks to building a strong foundation that is agile and able to respond proactively to severe conditions. It is better to work smarter, not harder.
The global pandemic has forced many unwelcomed changes in recent months. Some have marched to the battlefront prepared and managed to respond effectively to evolving conditions while others have barely managed to escape the grapples of the crisis. Resisting innovations and agile frameworks prove as an alternative crippling performance. How players of logistics and global trade mitigate the risks will be crucial in the upcoming months. Their strategy will depict its ability to propagate and fight uncertainty and prove their longevity, setting a model for others to follow.